Dear Curby:
I got a letter stating that my trash truck was being replaced with an automated truck. I know two people usually work in one truck. I'm concerned that someone may have gotten let go because you only need one person on a truck now. Are you replacing your people with automation? Please tell me one of my drivers is not losing his job.
Sincerely,
Judy S.
East Lansing
Dear Judy:
Thanks for caring about our drivers. You can rest assured that none of our drivers have lost their jobs or will lose their jobs because of our automated side load (ASL) trucks.
In fact, switching to ASL trucks is beneficial to our drivers in many ways, the most important of which is that it's safer. Using ASL trucks to pick up trash helps keep them out of the street and away from other traffic. It also lessens the amount of physical stresses they take on and means fewer one-time and repetitive motion injuries.
When a truck no longer needs two people to provide service, one of those people simply shifts to another position.
You may wonder how this is possible. Eventually, we should run out of places to put drivers, right? Wrong. Here are a couple of the reasons we can always find a different spot for a driver.
Growth—Granger is constantly growing, in the expansion of our service territory, in the number of customers we have in all areas of our service territory and in new types of services being offered to customers in different areas. To keep up with this growth, we are often adding new stops to routes and developing additional routes.
Advancement—We constantly evaluate how we do things as a company and come up with ways to improve our operations. This analysis will frequently lead to the creation of new positions, and we always look to fill these positions internally first. While we are promoting from within, drivers are often elevated to supervisory roles, training positions or other related roles, and we will need to find replacements for their driving positions.
So, you see, Judy, we are not eliminating jobs—we're creating them. In fact, we're probably hiring right now as you're reading this. You can check for open positions here.
Your friend,
Curby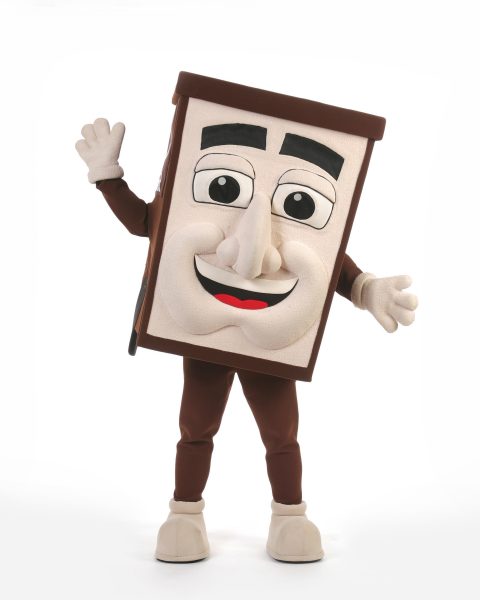 Captain CurbySM
Captain CurbySM is the official mascot of Granger. With more than 35 years of experience in the waste industry, Curby's passion and knowledge for waste and recycling is truly special. In his free time, Curby enjoys being involved in the community and inspiring others to be faithful stewards of the environment.
Have a question for Captain Curby? Email him at [email protected].