Residential Services
Our level of service is what sets us apart from other companies. We live by the Golden Rule—treating our customers the way we like to be treated—with integrity, courtesy and respect. To get started, contact us today!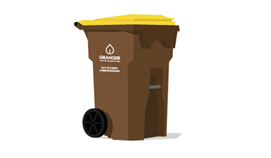 Convenient curbside recycling is available to customers in many areas of our service territory.
We provide seasonal collection of brush, grass clippings, leaves and tree trimmings for customers in much of our service area.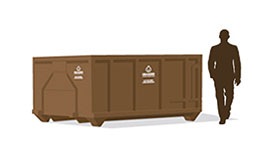 Large containers, available in several sizes, are perfect for cleanup and remodeling projects.
Granger Disposal Centers are open to the public for convenient self-hauling of household trash, large items and yard waste.