Many of us first met Captain Curby when we were handed our first Curby doll or when we saw him out at a Lugnuts game. Some may have been first introduced to Curby during one of his previous birthdays—through well wishes on social media or his iconic 30th birthday billboard.
One of the best things about Curby is that the more you get to know him, the more there is to learn! Come along as we help you get better acquainted with our favorite cart in honor his 40th birthday on September 15!
From Strangers to Friends
We figured as Curby's new, or old-time, friend, you should get to know his hobbies first. The first thing to learn about Curby is that he is a very versatile cart. His hobbies are as well-rounded as he is. Many days you can catch Captain Curby fishing or dancing with friends.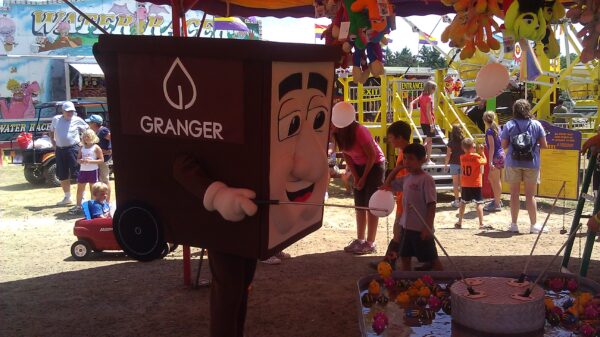 Whether he's catching the big game with another mascot friend or helping with clean up the neighborhood, Curby is always involved with something. He loves hanging out with his community and giving back.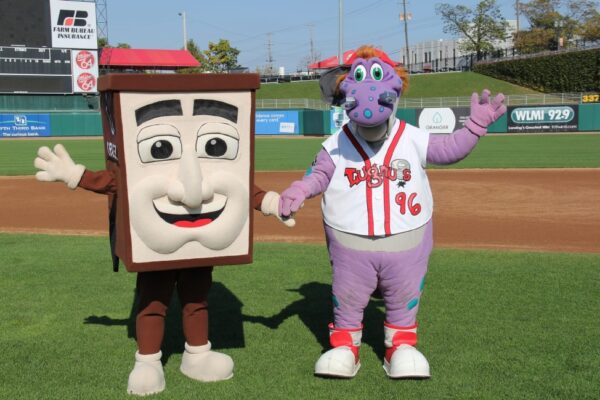 The Wisdom of Experience
Curby has had plenty of years to learn the ins and outs of life—like how important it is to put only accepted materials in your recycling collection.
When you take notes from Curby, you can learn so much. We wanted to highlight these three things we've learned from Curby while getting to know him:
The importance of abiding by the Golden Rule—The Golden Rule (treat others the way you want to be treated) is the philosophy on which Granger was founded, and the concept that Curby has always lived by. It's probably why he's so popular. Captain Curby treats people, pets and the earth with kindness. He proves just how far a small act can go.
The importance of refreshing yourself—Curby's makeover in 2009 teaches us to care for ourselves. If Curby can pull off a new look when he starts feeling worn out, we can too!
The importance of understanding and finding time for your passions—Curby has an array of interests. From recycling to meeting new people and even to staying active, Curby always makes sure to carve time out for the things he loves to do. So, we take notes from Captain Curby and make sure to find time for the things we love.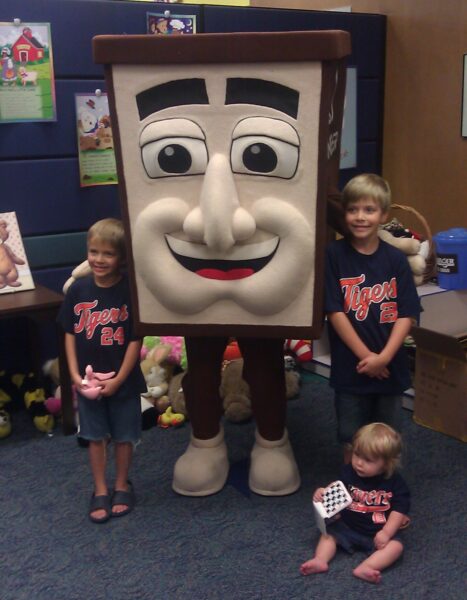 So, you can see why Curby's 40th birthday is a big deal to us here. He's taught us so much, and the best part is, there's still more to learn!