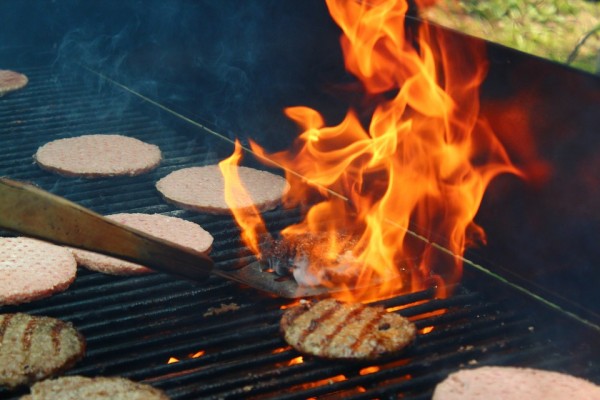 If you do a lot of grilling or camping, inevitably you'll be emptying a lot of those propane tanks, whether it's a larger tank for your gas grill or camper or the 1 lb. canisters you use for your camp stove. Now what do you do? You have a few different options.
Best Option
You remember the three Rs, right? Well, one of those very important Rs is REUSE. And in our opinion, that's the best thing to do with an empty propane container. A lot of local gas stations, convenience stores and hardware stores will refill the container for you or swap your tank for a full one (and refill yours to swap it with the next customer). Propane provider AmeriGas has an online tool that will help you locate an exchange location near you. You can even buy an attachment that will allow you to refill the 1 lb. canisters with propane from your grill tank. This option not only generates less waste; it also saves you cash. After all, it's a lot cheaper to refill a tank than to buy a new one.
Second Best Option 
Contact the supplier or go to a household hazardous waste collection in your area.  AmeriGas will help you recycle larger grill-style tanks for you free of charge. The 1 lb. canisters can be taken to many local household hazardous waste disposal events. For example, Ingham County accepts these smaller canisters at their disposal events.
Last Resort
If no other options are available, you can dispose of these tanks with your trash. However, you must follow these guidelines:
Larger, grill-style tanks—Tanks must be empty and regulators must be removed. The tanks must be punctured to prevent them from being pressurized.
Smaller, camp stove canisters—Canisters must be empty and must be properly punctured to prevent them from being pressurized.
Now you know how to deal with those empty tanks, so fire up that grill and have a great summer!
---
Related Resources