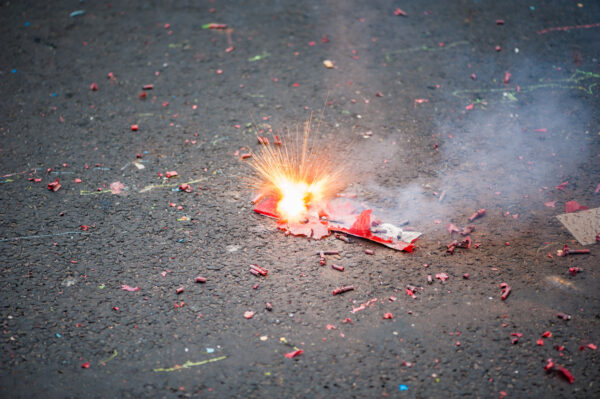 Fireworks might be a fun way to celebrate summer holidays, but they can be extremely dangerous. Just as you should use caution when setting off fireworks, there are safety precautions that need to be taken when disposing of fireworks (or the remains of fireworks). Fireworks disposed of improperly can be a fire hazard. Please follow these guidelines to help keep our associates safe:
Fireworks and firework remnants should be disposed of as trash. Please do not put them in your recycling collection.
Don't rely on a quick look at spent fireworks to determine that they are no longer burning. Be sure they have been extinguished by placing them in a bucket of water overnight. Then remove them from the water and place them in a garbage bag for disposal in your cart.
Any unused fireworks being disposed of should be soaked in water until completely saturated. This could take as long as overnight, depending on the size of the fireworks. When finished, double wrap the completely soaked fireworks in plastic wrap or two plastic bags so they do not dry out. Place these bags of fireworks inside a trash bag and put them out with your household trash.
Thanks for always being safe when handling and disposing of fireworks!