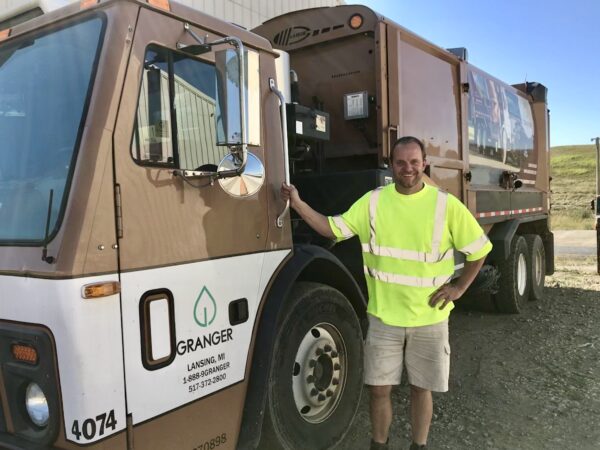 Collecting trash and recycling is an inherently dangerous job. Being out on the roads leaves our associates in harm's way. The act of lifting heavy, awkward bags or containers repeatedly throughout the day increases the risk of spontaneous, overuse and repetitive motion injuries.
As a company, we recognize safety as a core foundational value. Safety is one of our most important priorities. We take seriously our commitment to providing a safe working environment for all associates, ensuring they can return home to their loved ones at the end of each workday.
One of our most important safety initiatives involves using equipment to lessen the risk of accident and injury for our associates.
Converting Tub and Bag Service to Cart Service
We're making a concerted effort to equip customers with a cart whenever possible. In addition to providing a number of benefits for our customers, carts are much safer for our drivers and helpers than bags, tubs and personal trash containers. Carts have the following benefits:
They can be rolled to the truck.
They can be emptied into the truck with the assistance of a cart tipper.
They can be picked up using the mechanical arm of an automated side load truck.
The ability to perform each of these actions using carts decreases the need for associates to lift heavy and/or awkward trash bags and other items.
Automated Side Load (ASL) Trucks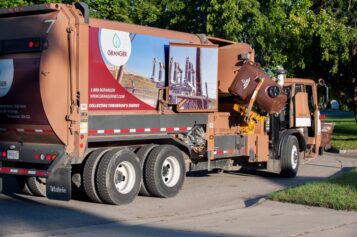 We have been adding more and more ASL trucks to our fleet. Unlike the typical rear-load truck we use, with an ASL truck, the driver controls a mechanical arm from inside the truck.
There are two main things that make ASL trucks safer for our drivers:
Drivers stay inside the truck most of the time, which keeps them out of the street and out of the way of other traffic.
Carts can be picked up by drivers using the automated arm, which prevents injury.
We are proud to report 70 percent fewer injuries occur on an ASL truck.
Find more information on ASL trucks here.