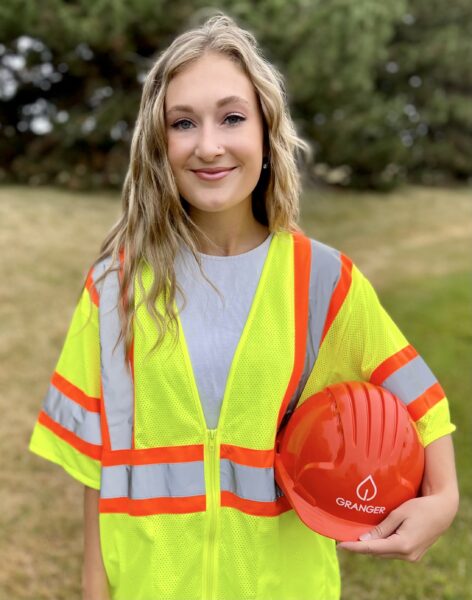 Granger Waste Services is pleased to welcome Taylor Bass as the new community relations and brand specialist.
In her new role, Taylor will assist in developing strategies and programs, including event participation, education and corporate giving, designed to positively contribute to the community. She will be responsible for nurturing relationships between Granger and its associates, external organizations, the media and the local and virtual community. Additionally, Taylor will be planning internal Granger events and supporting brand awareness and management efforts, as well as supporting marketing initiatives to drive consumer awareness.
In 2021, Taylor received a bachelor of arts degree in marketing from Spring Arbor University. Before coming to Granger, she worked as an e-commerce specialist for a local department store, where she assisted with development and maintenance of the online store.
Taylor, a life-long resident of Mason, welcomes the opportunity to continue helping those around her. "I'm excited to work for a company that cares deeply for its community and its associates," she said. "I have a passion for serving my community and building valuable relationships and I look forward to cultivating that passion in my new role at Granger."