We appreciate the opportunity to provide service for your community.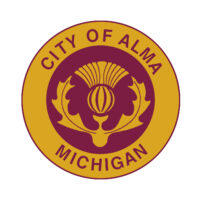 We are pleased to provide weekly trash collection and every other week recycling collection to residents. Additional services, such as large item disposal and dumpster rental are also available.
CUSTOMER GUIDE
Collection Schedule
Trash and recycling are collected on the same day of the week. Trash is collected weekly. Recycling is collected every other week.
Use the map to find your trash day and recycling day and week. Zoom in to find your address and click on the pin to pop up your service day/week. Or click the icon in the corner of the map to get a full screen map and search for your address.
Once you have determined your recycling day and week, click on the link to download and print your recycling schedule.
Monday (Week A)
Tuesday (Week A)
Wednesday (Week A)
Thursday (Week A)
Trash Service Guidelines
Trash service includes weekly collection with a cart. Please note, we will not collect any trash outside of the cart.
Residential trash service is for normal household trash and does not include construction and/or remodeling debris.
Be sure to follow waste acceptance guidelines carefully.
Please bag all your trash before putting it in your cart. This helps ensure we can contain the trash when it's being dumped.
Double bag loose waste like kitty litter, animal waste, sawdust, ashes, insulation and packing peanuts.
We will not service any personal containers.
Please limit weight of the trash in your cart to 200 pounds or less.
When To Put Your Items Out
Every Granger customer has a collection day, not a collection time. We will always communicate with you ahead of time if we need to change your collection day for any reason. However, due to various factors, we can't guarantee that your trash will be picked up at the same time every week. The best way to ensure it is collected is to put it out the night before your collection day.
For more information on why you have a collection day, not a collection time, read our blog post.
Oversized Trash
Collection of one bulk item (mattresses, stoves, refrigerators, etc.) each week is included with your service. Bulk items are collected on Thursdays in your area. Please contact us 48 hours in advance to schedule the pickup by completing the bulk request form or calling 1-888-947-2643.
Recycling
Recycling is collected every other week. Collection is single-stream, which means everything can go in your cart all together and doesn't need to be sorted. Please do not bag your recyclables.
Accepted items include: corrugated cardboard; plastic jugs, tubs & containers; mixed paper; metal cans & foil; boxboard; and clear & colored glass bottles & containers.
To find detailed guidelines and a recycling calendar, click a link below. See "Collection Schedule" above to determine your correct day and week.:
Monday (Week A)
Tuesday (Week A)
Wednesday (Week A)
Thursday (Week A)
Winter Collection Guidelines
Be sure your cart and bags are not obstructed or buried by snow.

Keep your cart out of the street to avoid any plow truck casualties.

Make sure your cart can be closed all the way so snow and rain can't get in. This will help keep the contents from freezing. Whenever trash is frozen to the container, we may have trouble emptying all of it.

Remember that uncontrollable weather situations, such as steep grades that are icy or snowy, dirt roads that become very icy, lack of turnaround space due to areas not plowed, very low wind chill factor, reduced visibility due to blizzard conditions or freezing rain or closed or unplowed roads with deep snow, may affect our ability to service your account.
Missed Collections
Occasionally, your trash won't get picked up on your collection day. There may be a good reason for the delay, such as not being out when the truck was at your house or a holiday or weather delay, but it could be a mistake on our part.
In most cases, we won't be able to return to your house that week, but we'll be happy to pick up any extras on your next collection day. If you're not sure why your collection was missed or can't wait until the next collection, please contact us.
For more information, read our blog post.
You will be billed for your service by the City of Alma. Please direct all billing questions to the City at 989-463-8346.
Holiday Schedule
If the holiday falls on a weekday, services on and after the holiday will run one day behind for the remainder of the week. If the holiday falls on a weekend, there will be no delay to service.
Granger observes the following holidays:
New Year's Day
Memorial Day
Independence Day
Labor Day
Thanksgiving Day
Christmas Day
Weather Delays
While we will always do our best to service you on your collection day, on rare occasions, we may be unable to service your account or may delay service due to challenging weather conditions which impair our access or compromise the safety of our associates.
When that happens, we will do our best to notify you by phone or email and will be happy to pick up any extras you have on your next scheduled collection day.
In very rare cases of extreme weather conditions, we may cancel service completely for the day and push collections to the following day. When this happens, we will post updates on our website and Facebook page.
Access Issues
At times, due to construction or other factors which limit or prohibit access, we may be unable to service your account. When this happens, we may request that you bring your items to a cross street for collection or delay service until the following week. We will do our best to communicate these circumstances using email or phone.