Plot Summary
Last Thursday, Granger had the pleasure of sponsoring a Lansing Regional Chamber Economic Club Luncheon as part of our 50th Anniversary celebration. The program for the luncheon was a panel discussion, "The Impact of Family Business on the Economy." And although family business is a serious topic, especially if you own or work for one, the way it was presented was anything but. The laughter heard throughout the room as the panel shared their experiences and joked with one another was not something typically heard during anything with the word "economy" in it.
Cast of Characters
Four men, known as the Iron Men, each run family businesses and share common beliefs and values. They take their name from Proverbs 27:17, "As iron sharpens iron, so one person sharpens another."
Introducing the Iron Men
Keith Granger
President/CEO
Granger
Glenn Granger
President/CEO
Granger Construction
Brig Sorber
Executive Chairman
TWO MEN AND A TRUCK®
Tom Archipley
President/CEO
Centurion Medical Products
Supporting Cast

Joe Schmieder
Moderator
Family Business Consulting Group
Aired
September 15, 2016, Kellogg Hotel & Conference Center, East Lansing, Mich.
Major Highlights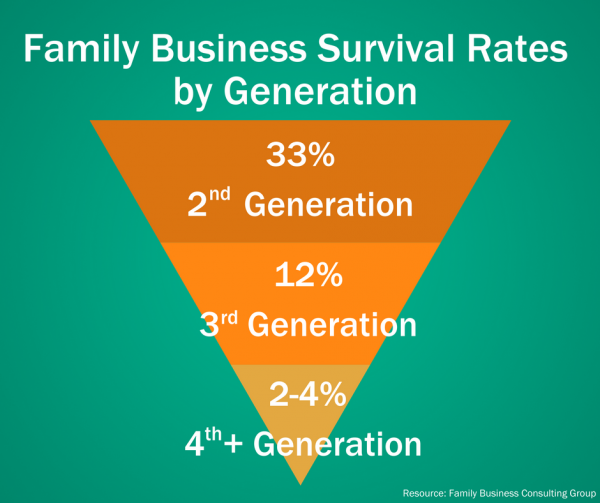 It's hard to be successful when running a family business.
Only 33 percent of family businesses survive past the first generation. After that, it gets progressively worse, with only a 12 percent survival rate from the second to third generation and less than 4 and 2 percent, respectively, going from the third to fourth and fourth to fifth generations. At Granger, we definitely have that something special since we have three fourth generation family members who have entered the business and are working their way up the ladder.
Having friends really helps.
The Iron Men meet every couple of months to talk about their family businesses, discuss ideas and give each other a dose of reality. The men have many things in common, such as running successful family businesses and having strong religious faith and values. That being said, they're different enough that they can learn from and challenge each other, which has proved pretty useful. These meetings can even change the entire course of a company.
Watching the next generation step up can be pretty rewarding.
One of Keith Granger's major rewards was seeing the fourth generation entering the business and be very engaged, knowing they will one day take over the reins. One interesting tidbit he shared was the fact that, for Granger, the fourth generation of the family ranges in age from 6 to 32, which effectively makes our fourth generation two separate generations.
Living your values every day is good for business.
Each of the Iron Men stressed the importance of taking care of customers, philanthropy and community involvement. It's probably no surprise since these guys get along pretty well (when they're not giving each other a hard time) that they have similar core values. So in that respect, it only made sense that treating customers well, giving back and being involved in the community would be at the top of their list.
Family is family, whether or not you're related.
Working for a family business isn't just about the people who are related to you. All of these men see their employees as part of a big family, whether or not they're actually family members. And this couldn't be more true for us at Granger.
There are many different ways to run a family business.
The opinion of most of this group (with Brig Sorber being the one holdout) was that it makes sense to get nonfamily members involved. While Granger was run for the first 46 years of business solely by family members and Granger associates, that changed in 2012. That was when Granger set up a Board of Directors that includes five family members and three independent members who help weigh in for a non-family perspective. Centurion Medical Products has a slightly different setup, with an advisory board made up of, as Tom Archipley described them, "very smart people" who include one his finance professors from college and Michigan State University President Dr. Lou Anna K. Simon. And though Granger Construction is currently run by Glenn Granger and his father, Alton, there was talk of setting up an advisory board in the near future. Brig's company, TWO MEN AND A TRUCK®, has perhaps the most informal setup, with no formal board and no plans to add any outside advisors. It was obvious from all the ribbing that Brig's fellow Iron Men were very interested in changing his mind on that subject.
Iron Men are very funny.
These guys didn't let each other get away with anything and not one of them missed an opportunity to make a joke.
Joe Schmieder is a glutton for punishment.
Moderating a discussion of so many guys with quick wit and strong, independent personalities was a major challenge. We give Joe a lot of credit.
Rating
We give it five stars. All in all, we thought it was a great presentation. It had lots of laughter, good-natured banter between the panelists and some valuable insight into how these men have kept their successful businesses going strong through the years. And although it's clear that they're all serious about their companies, family, giving back and supporting the community, it's nice that they don't take themselves too seriously.
---
Related Resources