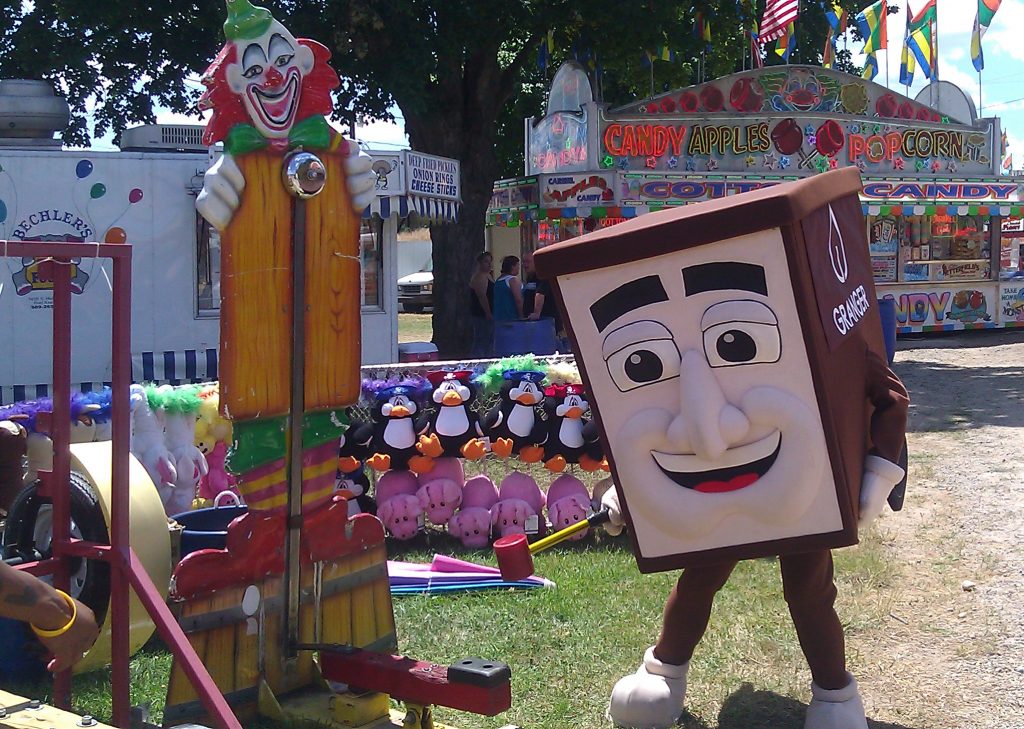 You've probably seen his familiar face a lot over the years. He's the Granger mascot Captain CurbySM, and he loves hanging out with Granger customers and community members, giving high fives and posing for photos.
Curby's story began more than 30 years ago, on September 15, 1983, and like many wonderful things, he started as a great idea. At this point, Granger had already been serving the greater Lansing area for nearly 20 years. Former CEO Brent Granger was looking for a way to differentiate Granger from competitors and provide even better service to Granger customers. That's when Granger became the first trash collector in the Lansing area to offer service with a rolling cart. The new carts held 90 gallons of trash and were called Captain CurbySM or Curby carts.
The original Curby trucks were side-load vehicles, which was a brand-new way to pick up residential trash in the city compared to the traditional rear-load truck. Manufactured in the Upper Peninsula of Michigan, they were run by one driver and had a tipper which was used to dump the carts. Though they were "cutting edge" on the street, according to many Granger associates, the trucks initially caused many challenges as they were front-wheel-drive vehicles and often got stuck in the landfill and even in neighborhoods. (It's funny how we've come full circle to these side-load trucks.)
The first promotional flyer for Captain CurbySM was distributed in 1983. The flyer featured a drawing of a friendly-looking trash cart surrounded by dogs whose efforts to make a meal out of the trash were thwarted. According to this first promotion, "Captain CurbySM will eliminate the ugly problems associated with expensive plastic bags and cans, which can be easily ripped and tipped over."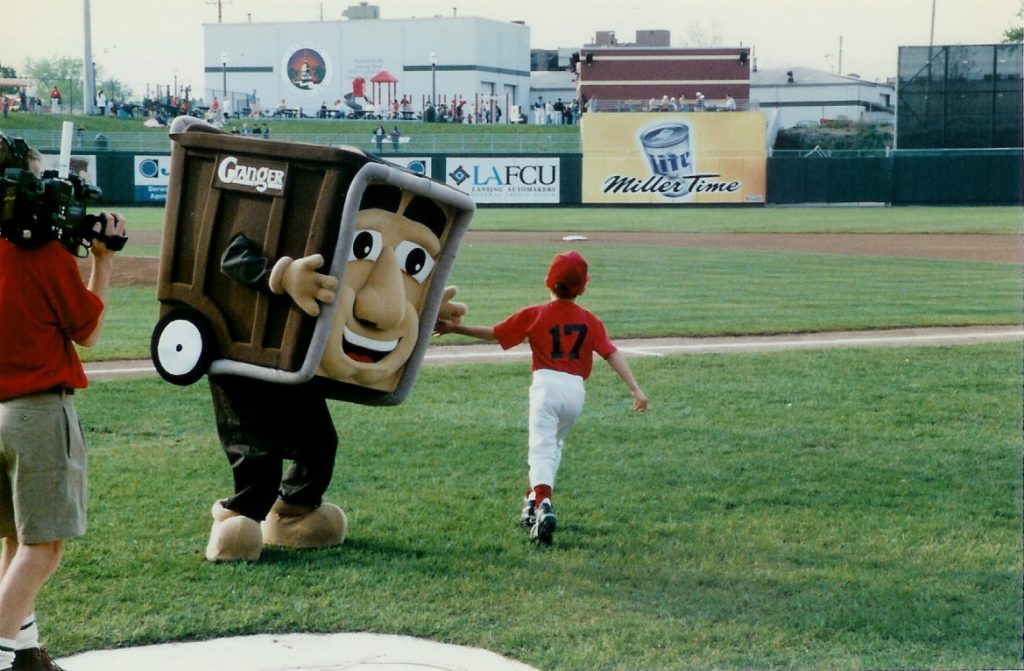 In 1996, Captain Curby was ready to be more than just a drawing on a flyer or a picture on the side of a truck. We made him into a real-life, three-dimensional mascot, and he hit the ground running. In the years that followed, he began his regular gigs of hanging out before Lansing Lugnuts games, riding on parade trucks and being a "cart about town." He forged a lot of friendships with young children during that time, and it was clear he needed his own action figure. In 1999, Granger introduced the Curby toy, which has since brought joy to the hearts of many. If you're lucky enough, maybe you can get your Granger driver to bring you one.
Thirteen years later (considered ancient in mascot years), Curby was starting to feel a little worn out, so he got a complete makeover. The new and improved Curby mascot debuted in 2009 and is still going strong. He and his toy now look more like the slimmer cart style that is Granger's current standard.
Along the way, Curby even picked up a sidekick, the Curby Recycler cart, which looks just like him except for the bright yellow lid. The Curby cart and the Curby Recycler are a great team, taking care of the waste and recycling needs of Granger customers.
So, now you that you know the history of Captain Curby, you understand why September 15 is such a special day here at Granger.
---
Related Resources
Related Blog Posts